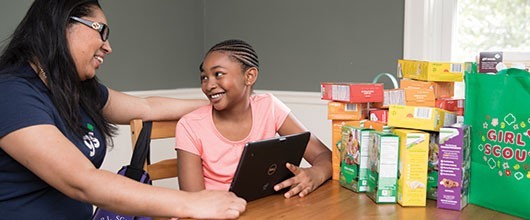 Bling Your Booth & Wow Your Wheels Contest
Each week, two photos will be chosen and posted on GSNWGL's Facebook page. Voters will determine a $100 winner! Any photo received by the end of the day on Wednesday will be considered for the Thursday and Friday Facebook poll. Thursday and Friday votes will take place March 5 – April 4.
To participate, troops must:
Creatively decorate their Girl Scout Cookie booth or vehicle
Take a photo of their troop in action at their booth.
Submit a photo, bio, and leader contact information via the survey below.