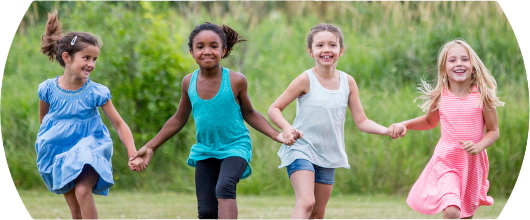 Registration Help
Do you already have a Girl Scout in your household?
You already have an account with us! Log into your MYGS account at mygs.girlscouts.org. If you forgot your password, resetting it is quick and easy!
Once you're logged in to your account
Select Find Troops
Enter zip code.
Change search radius (if needed)
Select Membership Year 2022-2023
Select the appropriate grade
Click search to find the perfect troop for your kiddo.
Already know what troop you want to join? Type the troop number into the appropriate box. HINT! You'll need to type the word troop before the number.
Once you selected your troop, click the plus sign to reserve your spot
Scroll to the end and select Add Details
Add the membership details and follow the directions to complete your membership payment.
Once registered, you should hear from the Council or your Troop Leader soon!
---

Are you new to Girl Scouts?
Let's get you started!
Select Find Troops
Enter zip code.
Change search radius (if needed)
Select Membership Year 2022-2023
Select the appropriate grade
Click search to find the perfect troop for your kiddo.
Already know what troop you want to join? Type the troop number into the appropriate box. HINT! You'll need to type the word troop before the number.
Once you selected your troop, click the plus sign to reserve your spot
Scroll to the end and select Log In
Add the membership details and follow the directions to complete your membership payment.
Once registered, you should hear from the Council or your Troop Leader soon!
Time to create your account. Click on Don't Have an Account, Sign Up Now.
Provide us with the requested child and caregiver information.
Be sure to opt in for the choices on the screen (email, text, etc.) – you'll receive an email to verify your email address.
You'll need to log in to your account to continue where you left off.
Follow the directions to complete your membership payment
---
Need help? Call us at 888-747.6945 or email
info@gsnwgl.org