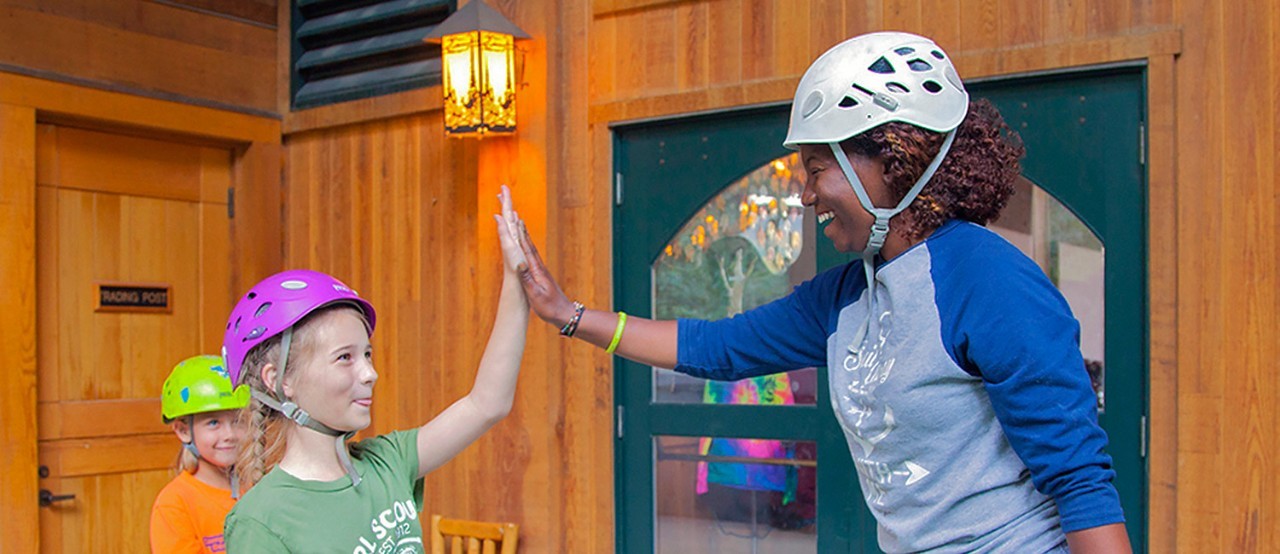 Program Topics
Girl Scouts takes the potential of girls, combines it with robust skill-building programming, and adds caring adult mentors and strong female role models. Everything a Girl Scout does centers around STEM, the outdoors, development of life skills, and entrepreneurship, and is designed to meet her where she is now and to grow along with her. 
Here's a breakdown of each of our four program topics.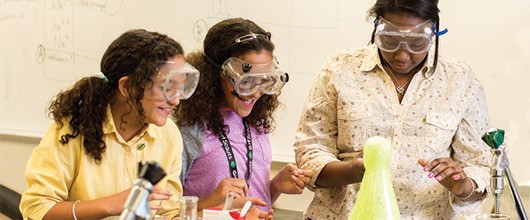 Research shows that girls are keenly interested in STEM and excel at it. Yet, for a variety of reasons, girls often don't pursue STEM—starting as early as elementary school.
But we can change that! Let your girl see that STEM can help her make the world a better place! Girl Scouts who participate in girl-focused STEM programs:
Become better problem-solvers, critical thinkers, and inspirational leaders
Get better grades, earn scholarships, and follow more lucrative career paths
See STEM as the foundation for a meaningful and successful future
Studies show that girls today are not spending nearly enough time outdoors. Technology and structured activities leave less time for girls to get outside and enjoy nature. But as a Girl Scout, she'll have plenty of opportunities to create her own outdoor adventures and develop a lifelong appreciation for nature and the out-of-doors—whether with her troop, at camp, or with friends and family.
And that's great news—because when Girl Scouts get outside, they:
Discover that they can better solve problems and overcome challenges
Develop leadership skills, build social bonds, and are happier overall
Become team players and care more about protecting our environment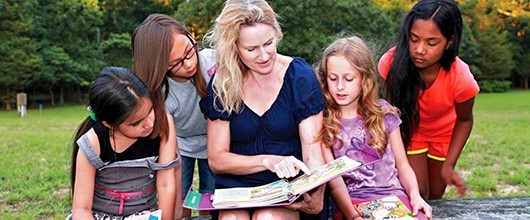 Girl Scout badges, beginning with Civic Engagement and expanding to Healthy Living, Communication Skills, Practical Skills, and Global Citizenship, form the foundation of activities that help girls grow as Girl Scouts.
Whether it's by exercising and staying healthy, developing strong relationships with family and peers, advocating on behalf of others, protecting our environment, or exploring careers that can truly change the world for the better, girls gain the skills and the inspiration to accept challenges, overcome obstacles, and take the lead.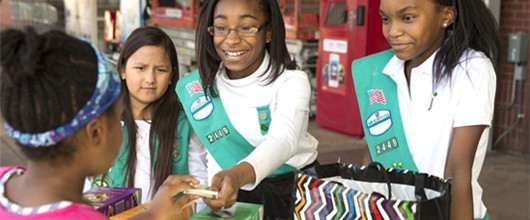 The Girl Scout Cookie Program lets girls show the world their entrepreneurial spirit as key members of the world's largest girl-led business. Every year Girl Scouts all over the country use their cookie earnings to do amazing things in their communities and beyond. From helping animal shelters and feeding the homeless to raising awareness about bullying, making public areas more accessible to people with disabilities, and tons more, Girl Scouts can and will do anything they put their hearts and minds to.
As cookie entrepreneurs, girls gain essential life skills and work as a team to accomplish common goals and solve problems, while building the confidence they need to shine as girls, as young women, and as future leaders. And did we mention fun? They have lots of that along the way, too.