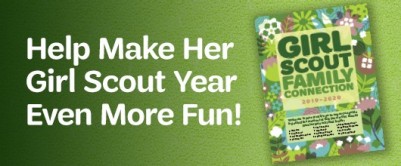 Welcome to your family's go-to, super-fun guide to getting the most out of this year in Girl Scouts!
In it you'll find a great overview of everything we do, an amazing calendar, and so much more!
Continue >

Before you take a bite from that cookie you should get your holiday gifts in order. Don't go to the mall or department store – shop at your favorite Girl Scout shop! Our shops (including the online shop) are more than just badges and uniforms. They are full of awesome gifts for the girls and Girl Scout lovers in your life.
Continue >