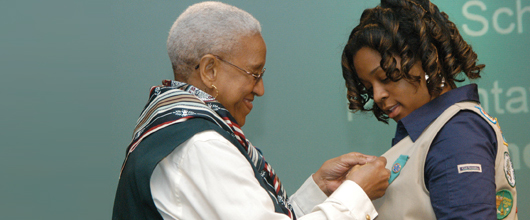 Celebrate Girl Scout's Best and Brightest.
Meet our incredible Bronze, Silver, and Gold Award Girl Scouts, Graduating Seniors, and other recognition recipients in this year's Yearbook.
When popstars sing about abandonment and hopelessness, girls get it. When their favorite artists sing about holding their breath and feeling stressed, girls relate. While we'd like to think of girlhood as a time for carefree fun, friendship, and adventure, the numbers show it's currently anything but.