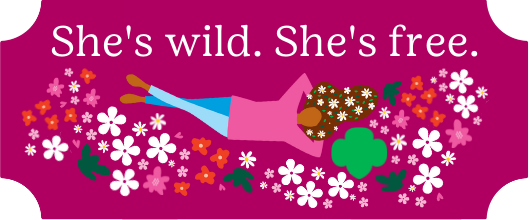 Be yourself with us.
Friendship, adventure, and making a difference—it all starts now.

Looking for a place where you belong? Somewhere you can make new friends, go on exciting adventures, and make a difference in the world? That place is Girl Scouts.

Extended Year membership is available now. For a limited time, join Girl Scouts for $35 and keep the fun going through September 2023.

Jumpstart your experience this summer when you join now. Get a Nurtured by Nature activity book and go on more adventures.

Already a member? Log in to renew.
Right now, Girl Scouts are meeting furry friends at their local animal shelters, giggling past lights-out at sleepovers, and learning how their favorite roller coasters work.
Above all else, they're having a blast—because they know bringing the fun is all about being their true selves, trying new things, and cheering each other on.
Get ready to join the crew and bring a bit more happy to your life.

Join a troop.
Groups of Girl Scouts, called troops, are at the very center of Girl Scouting. And finding your troop is a big deal.
Why should you find a troop? Because these Girl Scouts and their families are going to become a circle of friendship like you've never had before. Your troop will support you no matter what—for everything you are today and all you can be tomorrow.

Join as an individual.
Individual Girl Scouts, called Juliettes, have full control of their Girl Scout fun. And a great way to bond with an important adult in their life.
Why join individually? Because an individual Girl Scout gets to call all the shots, choose their every adventure, and build a strong connection with their caregiver or mentor.

Join virtually.
Our very own virtual Girl Scout program, called eTroop, allows you to experience all fun and friendship of Girl Scouting wherever you are.
Why join eTroop? Because life is busy and we want to make Girl Scouting easy. Whether you're on the couch, at your sibling's game, or between school and dance class - you can still be a Girl Scout.
Help Girl Scouts discover their place in the world.
Ever want to forget everybody else's expectations and just…be you? When you volunteer with Girl Scouts, you'll be creating a community where being your unfiltered, goofiest, most authentic self is the absolute best thing you can be.
Our local volunteers lead with their hearts and spark imaginations. They help Girl Scouts explore unique interests and unlock their potential.