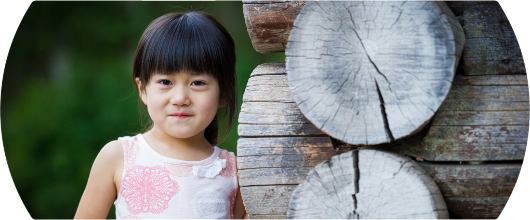 Join a troop.
Groups of Girl Scouts, called troops, are at the very center of Girl Scouting. And finding your troop is a big deal.
Why should you find a troop? Because these Girl Scouts and their families are going to become a circle of friendship like you've never had before. Your troop will support you no matter what—for everything you are today and all you can be tomorrow.

Join as an individual.
Individual Girl Scouts, called Juliettes, have full control of their Girl Scout fun. And a great way to bond with an important adult in their life.
Why join individually? Because an individual Girl Scout gets to call all the shots, choose their every adventure, and build a strong connection with their caregiver or mentor.

Join virtually.
Our very own virtual Girl Scout program, called eTroop, allows you to experience all fun and friendship of Girl Scouting wherever you are.
Why join eTroop? Because life is busy and we want to make Girl Scouting easy. Whether you're on the couch, at your sibling's game, or between school and dance class - you can still be a Girl Scout.